ONE PUPPY Available, WE ALSO HAVE ADULTS AVAILABLE!!!
We have started raising Maltese's check out the Page for them. Click the link below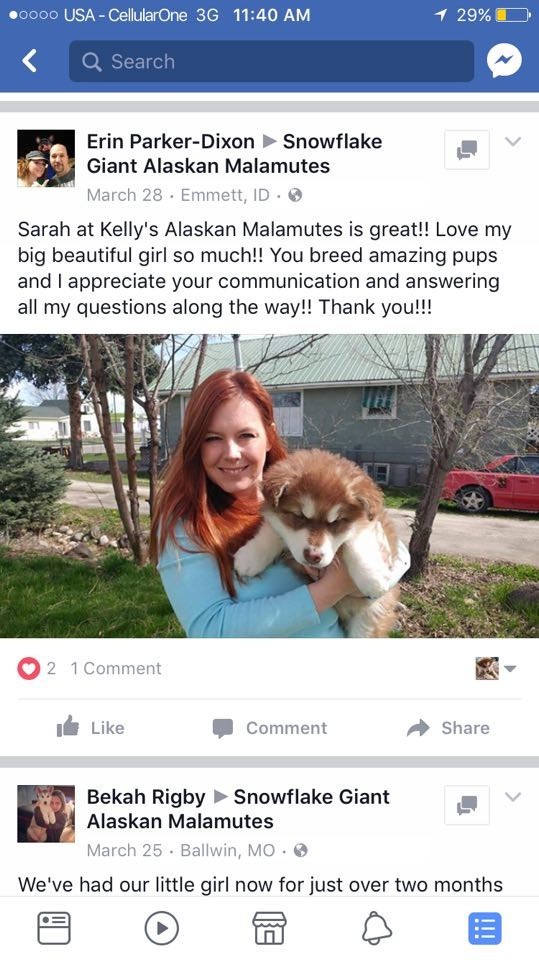 You may of seen or heard all the slanderous pages on facebook, and the web about our kennel Kelly's Alaskan Malamutes but we want you to decide for yourself.. Call us, Text us, we will answer each question honestly. We are not here to hide anything.. Check out our Happy Homes and Past Pups page as well.. We want everyone to have an enjoyable experience owning an Alaskan Malamute.

Kelly's Giant Malamutes Ships to All 50 States
Alabama (AL), Alaska (AK), Arizona (AZ), Arkansas (AR), California (CA), Colorado (CO), CONNECTICUT (ct),

DELAWARE (DE), FLORIDA (FL), GEORGIA (GA), HAWAII (HI), IDAHO (ID), ILLINOIS (IL), INDIANA (IN),